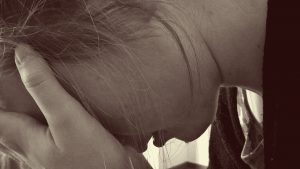 An unplanned pregnancy can be scary. There are undoubtedly a million questions running through your mind. And one of the most common questions we hear from birth mothers is "Can I afford the medical expenses?" 
Whether you are leaning toward keeping the child or creating an adoption plan, medical debt in the U.S. can rack up pretty quickly – even if you have health insurance. Afterall, having a baby is certainly not cheap, which is one of the reasons some birth mothers opt for adoption.
"When a Birth Mother goes to an adoption professional, she is typically in a situation where she will need some financial support for her pregnancy-related expenses, if allowed by state law," explains the Adoption Network Law Center. The good news is that in many states, including Maryland, the adoptive parents cover your medical expenses.
Medical Expenses Are Covered By Maryland House Bill 563
"The expenses that prospective parents can pay in connection with an adoption are regulated by state law, and vary from state to state," says Colleen Marea Quinn, chairman of the Birth Parents Rights Committee of the American Academy of Adoption Attorneys. In Maryland, House Bill 563, signed into law in 2013 by Governor Martin O'Malley, allows adoptive families to help cover certain expenses.
All

medical expenses

and hospital costs

ALL

legal expenses

Reasonable charges or fees for

adoption counseling

Reasonable expenses for

transportation for medical care

Reasonable expenses associated with any

required court appearances

relating to the adoption

"In some circumstances,

living expenses

are also paid," says Dean Kirschner, Ph.D., LCSW-C, "if you can not work because of a condition directly related to the pregnancy – and prescribed by your physician."
Once paid, these expenses are non-refundable, even if the adoption plan falls through. This is why "legal and medical expenses are [often] paid AFTER the revocation period expires to prevent families paying for expenses and losing the opportunity to adopt the baby," says Dr. Kirschner. And because of this, if you do not have health insurance, your adoption agency will either help you find appropriate health coverage or make sure that you are enrolled in Medicaid or a similar program. Depending on the type of enrolled program, there may still be copays or deductibles, which the adoptive parents would cover.
Creating an Adoption Plan
Adoption Makes Family is a non-profit (501-C3) licensed adoption agency based in Maryland. Our experienced professionals are here to listen, help and counsel you so that you make the best decisions for your future. We dedicate ourselves to ensure that your adoption needs are met in a personal, compassionate and professional atmosphere.
If you have any questions, you can contact us by phone at 410-683-2100, by e-mail at dr.kirschner@adoptionmakesfamily.org or use our online contact form.
Sources
"Allowable Adoption Expenses in Maryland." Jennifer Fairfax,

www.jenniferfairfax.com/family-formation-blog/maryland-allowable-adoption-expenses

.

"Do Mothers Get Paid for Adoption in MD?" American Adoptions — America's Adoption Agency,

www.americanadoptions.com/state_adoption/get-paid-for-adoption-maryland?article_id=4972&sitemedia=full

.

Fairfax , Jennifer , and Catelyn Slattery . "Allowable Adoption Expenses in Maryland under New Law." Jennifer Fairfax,

www.jenniferfairfax.com/allowable-adoption-expenses-in-maryland-article

.

Fried, Michele. "Think You Can't Afford Adoption? Here Are 10 Surprising Ways to Pay for It." The Penny Hoarder, The Penny Hoarder, 14 Nov. 2017, www.thepennyhoarder.com/save-money/resources-for-adopting-a-child/.

Quinn , Colleen Marea . "Birth Mother Expenses: Reimbursement and the Law." Adoptive Families, 16 Oct. 2017,

www.adoptivefamilies.com/how-to-adopt/birth-mother-expenses-failed-adoption/

.

Resmer, Lori. "25 Ways To Save Money For Adoption." Fund Your Adoption, 23 Jan. 2018, fundyouradoption.tv/25-ways-to-save-money-for-adoption/.

"What are Birth Mother Expenses?" Adoption Network,

www.adoptionnetwork.com/what-are-birth-mother-expenses

.