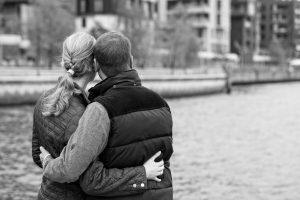 One of the most common things we hear from people researching adoption for the first time is "I can't afford this." Yes, it's true that adoption is not cheap, which is why saving for adoption is critical. 
"If you have a child [biologically] and in the hospital, you have health insurance to cover the bills," says Kendra Taylor, who is currently in the process of adopting four children from foster care. "Nothing covers the legal fees for adoption. You're on the hook for it."
According to a survey conducted by Adoptive Families magazine, between 2015 and 2016, domestic (United States) newborn adoptions cost an average of $37,000 and international adoptions averaged about $42,000. Here in Maryland, the figures are slightly different than the national average, ranging from $20,000 to $50,000. Still, one thing remains the same. Adoption is not cheap. And more than "60 percent of adopted children in the U.S. are adopted by middle- and lower-income taxpayers," says Jim Daly, president of Focus on Family. Fortunately, there are several ways to save for adoption.
Saving for Adoption in Maryland: What Works Best?
"Sure, there are thousands of creative, boring, and downright ridiculous ways to save money for adoption," writes Lori Resmer, Fund Your Adoption. However, we are sticking to a few key ways to help fund your adoption here in Maryland.
Take Advantage of the Adoption Tax Credit
The Federal Adoption Tax Credit – $14,080 per child in 2019 – has been on the books for 20 years. Many families rely on the tax credit to make the process not just affordable, but possible. 
"Financial incentives do make a difference in people's decisions on whether to adopt," says Adam Pertman, president and founder of the National Center on Adoption and Permanency. "Not that they do it for the money, but it's expensive and it makes a difference and helps people get to yes."
So, we know what you're thinking. Do I qualify? "You qualify for the Adoption Tax Credit if you adopted a child and paid out-of-pocket expenses necessary to the adoption," explains Dawn Davenport, Creating a Family.
If you do not have enough tax liability to use up the credit in the first year, you can carry it over for up to five years.
Look into Adoption Grants
"A number of national organizations offer grant programs to prospective adoptive parents," writes Fried.
"Before awarding a grant, they review total household income, expenses, assets and liabilities, and want to see that you have demonstrated financial stewardship and commitment, which may include a second job or earning extra income, budgeting, fundraising, applying for several grants and anything else that shows your willingness to save money for adoption," says Resmer.
Does Your Employer Have an Adoption Benefit Program?
"Few employers advertise adoption benefits," writes Michele Fried, The Penny Hoarder. "Don't hesitate to dig a little deeper to see what might be available."
Some companies actually offer financial reimbursement for adoption fees and paid leave. You may even be able to exclude some income as taxable. Just remember, "both a tax credit and exclusion may be claimed for the same adoption, but cannot be claimed for the same expense," explains Resmer.
Maryland State Adoption Assistance Program
"Many states grant subsidies to families who adopt children born in the United States with special needs or who resided in foster care for a specified period of time," explains Fried. Click here to review the information about the adoption assistance benefits that may be available to families who adopt children from foster care in Maryland. 
Talk to an Adoption Counselor
The professionals at Adoption Makes Family have many years of experience in adoption services, and will walk you through every step of the adoption process. We are a non-profit (501-C3) licensed adoption agency based in Maryland, and our experienced adoption counselors are available 24 hours a day, 7 days a week.
Call Us Now at (410) 683-2100
If you have any questions about saving for adoption, you can contact us by phone at 410-683-2100, by e-mail at dr.kirschner@adoptionmakesfamily.org or use our online contact form.
Sources
Fried, Michele. "Think You Can't Afford Adoption? Here Are 10 Surprising Ways to Pay for It." The Penny Hoarder, The Penny Hoarder, 14 Nov. 2017, www.thepennyhoarder.com/save-money/resources-for-adopting-a-child/.

Resmer, Lori. "25 Ways To Save Money For Adoption." Fund Your Adoption, 23 Jan. 2018, fundyouradoption.tv/25-ways-to-save-money-for-adoption/.