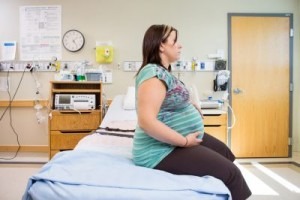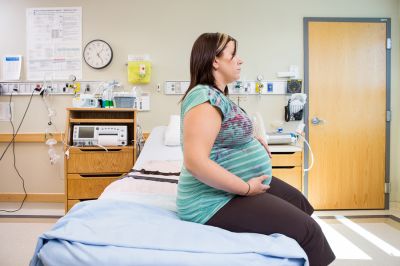 An unplanned pregnancy can be difficult for a birth mother to handle. Pregnancy is stressful enough when a mother has had time to properly plan ahead. An unexpected pregnancy can turn a mother's life upside down. So, it is completely normal to strive for some sort of normalcy, which is why we often hear birth mothers ask about the need for prenatal care if they have decided on an adoption plan.
Is Prenatal Care Always Necessary? Absolutely!
"It is not uncommon for birth mothers to receive very little, very late or no prenatal care at all," explains Megan Kautio.
However, regardless of whether or not you choose to parent your child or create an adoption plan, it is important that you receive proper prenatal care to ensure the health of your baby and you. Proper prenatal care includes your diet, lifestyle choices, and regular visits to the doctor. 
What if I Can't Afford Proper Prenatal Care?
Actually, you can! Here in Maryland, House Bill 563, signed into law in 2013, allows adoptive families to help cover certain expenses, including ALL medical expenses and hospital costs, and some living expenses. 
These expenses are non-refundable and regulated by state law and vary from state to state, says Colleen Marea Quinn, Adoptive Families. So, check with your adoption agency or attorney to see what expenses are covered in your state.
"Often, legal and medical expenses are paid AFTER the revocation period expires to prevent families paying for expenses and losing the opportunity to adopt the baby," says Dean Kirschner, Ph.D., LCSW-C.
What If I Don't Want People to Know?
"Some birth mothers spend the early part of their pregnancy in fear and denial," says Kautio. "They may not be telling others about the pregnancy and therefore do not begin care until later on when they ultimately begin creating an adoption plan."
However, you can only hide your pregnancy for so long. Delaying prenatal care puts you and your child at greater risk for health complications.
What If I Don't Have Time?
Some birth mothers, especially single mothers, "are balancing numerous responsibilities with little to no support," says Kautio. For these parents, it can often be difficult to find the time or resources to get to the doctor. However, there are ways to work prenatal care into your everyday life. And your adoption agency and even the adoptive parents can help ease some of the burdens.
Find Support with
Adoption Makes Family
Adoption Makes Family serves as more than just a mediator between you and an adoptive family. We are a non-profit (501-C3) licensed adoption agency that aims to foster a genuine connection with you so you feel like you are part of our family. We are here to help you every step of the way.
If you have any questions, you can contact us by phone at 410-683-2100, by e-mail at dr.kirschner@adoptionmakesfamily.org or use our online contact form.