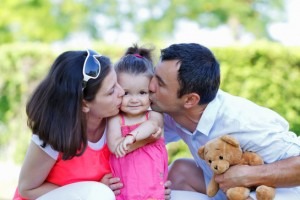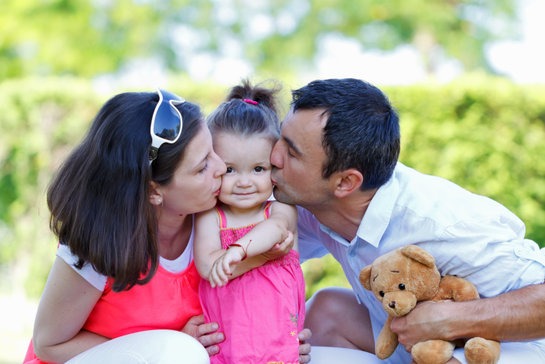 Every child deserves a loving home.
In 1984 President Gerald R. Ford created the Adoption Week, a national event designed to shine a light on a great cause. But it didn't take long to realize that a week just wasn't enough. So, in 1995, President Bill Clinton extended the week-long event and National Adoption Awareness Month was born.
During National Adoption Awareness Month, families, businesses, and communities, as well as federal, state, and local governments all celebrate the positive impact adoption has on the lives of children across the country.
"Adoption is about more than providing a home. It's about providing a permanent sense of place and belonging, and the security of knowing that no matter what life throws at you, these people – your family – will have your back," says Marketa Garner Walters, Department of Children & Family Services.
Approximately 135,000 children are adopted every year in the United States, and currently about two percent of the U.S. child population is adopted, either from foster care or through private domestic or international adoption.
59 percent

come from the foster system

26 percent

come from other countries

15 percent

are voluntarily relinquished American babies
While just about two percent of Americans have adopted a child, ⅓ have considered adoption.
Are You Considering Adoption?
"Choosing to adopt a child is a big decision and is a beautiful way to create or add to a family," writes Elaine Schulte, MD, MPH, FAAP. This can be done in one of three ways:
In a

public adoption

, the child is placed in a home by an agency that is either operated by the state or contracted by the state.

In a

private adoption

, placement is made by an agency, either nonprofit or for-profit.

In an

independent adoption

, the two parties – birth parent(s) and adoptive family – connect on their own.
If you are actively considering adoption or even if you just want to learn more about the process, we encourage you to contact one of our adoption counselors. The professionals at Adoption Makes Family have many years of experience in adoption services, helping couples and singles explore their options for creating or growing their family. We are a non-profit (501-C3) licensed adoption agency based in Maryland.
If you have any questions, you can contact us by phone at 410-683-2100, by e-mail at dr.kirschner@adoptionmakesfamily.org or use our online contact form.
Adoption Makes Family was founded to meet the needs of birth parents and adoptive parents in a manner that is sensitive, compassionate, and personal.
Sources
"Adoption Statistics." Adoption Network, adoptionnetwork.com/adoption-statistics.

Doughty, Halen. "DCFS hosts events during Adoption Awareness Month." Donaldsonville Chief, Donaldsonville Chief,

www.donaldsonvillechief.com/news/20171113/dcfs-hosts-events-during-adoption-awareness-month

.

Gates, Gary J., et al. "Adoption and Foster Care by Lesbian and Gay Parents in the United States." PsycEXTRA Dataset, doi:10.1037/e690872011-001.

"National Adoption Awareness Month." Voice for Adoption, 7 Nov. 2017,

www.voice-for-adoption.org/whats-new/national-adoption-awareness-month

.