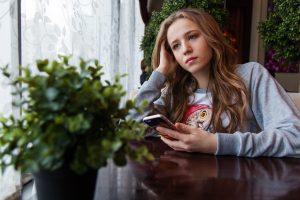 After you've made the decision to place your baby for adoption and begin to create your adoption plan, there is still one very important question that needs answering. Who will I choose to adopt my baby? It's a difficult question with multiple layers. You need to find a family that will love and care for your child. You need to find an adoptive family that fits your vision of adoption. Ultimately, you need to find an "adoptive family that best matches the adoption plan that you set for you and your child," says  Haley Kirkpatrick, birth mother and adoption.com contributor.
How to Find the Right Adoptive Family
Do Your Research & Know What to Expect
Adoption is a complex process. "All adoptions involve some level of 'red tape,'" says Katie Overstreet, an adoption agency professional. It's important to understand the process and know what to expect.  And having someone to guide you through the process can make all the difference.
"There are thousands of adoption agencies, adoption attorneys, and adoption facilitators that can help you through the adoption journey," says a local an adoption agency professional. But finding right adoption agency for you is critical. "When choosing a type of an adoption professional, you must be sure they meet the needs of you and your family."
Your adoption agency will be your partner throughout your journey, from that first phone call through placement, and beyond.
Work with a Local Adoption Agency
"If you are faced with an unplanned pregnancy and considering adoption, there are lots of agencies to choose from all over the country," says Jessie McNaughton, Family Connections, Inc. "Working with a small, local adoption agency rather than a large out-of-state agency has many benefits."
Screening:

Local adoption agencies are able to screen local adoptive parents themselves, using both a detailed Application and Home Study. This allows for more carefully and effectively matched birth and adoptive parents.
Meet Adoptive Families in Person:

Choosing a local adoption agency allows you to screen potential adoptive families on a much more intimate level. Birth parents are able to meet potential adoptive parents face-to-face. This allows birth and adoptive parents to connect in a way that just isn't possible online or over the phone.
Open Adoption:

"Perhaps the most important thing to consider when envisioning your child's life is where you fit," says Kirkpatrick. "Do you see yourself directly involved in his or her life? Do you speak on the phone regularly? Do you only communicate through

letters

? Do you even communicate at all?" If you want to remain involved in your child's life (Open Adoption), then it is beneficial to work with a local Maryland adoption agency, like

Adoption Makes Family

.
The Adoption Makes Family Process
When you call Adoption Makes Family, you'll speak directly to an adoption counselor. We will start where you are, listening to your specific questions and responding to your individual needs. We will help you work through your decisions, providing advice and support as needed.
Questionnaire:

If you decide adoption is right for you, a packet will be sent to you either by email or mail in a confidential envelope. The packet contains a questionnaire that helps us get to know you and identify potential adoptive parents. You may complete the questionnaire on your own or we can help you complete it during our initial meeting.
Meet with an Adoption Counselor:

A personal visit will be set up for you to meet Dean Kirschner, the Executive Director and an adoption counselor. During that meeting, we will talk in depth about your decision to pursue an adoption plan, giving you every opportunity to talk about your options in a non-judgmental, supportive atmosphere. At that meeting, we can start to review potential adoptive parent profiles and even select one if you would like.
Meet Potential Family:

After looking at several adoption books, you may be ready to make a decision. At this time, you can decide whether or not you would like to meet the prospective family. If so, our next meeting will be with the potential adoptive parents.
Make a Decision:

Once you have met with several prospective adoptive families that meet your criteria, you may be ready to make a decision. And

Adoption Makes Family

will be there with you every step of the way, providing support, guidance, and counseling as needed.
Questions?
Adoption Makes Family  is a non-profit (501-C3) licensed adoption agency based in Maryland, founded to meet the needs of birth parents and adoptive parents in a manner that is sensitive, compassionate, and personal.
If you have any questions, you can contact us by phone at 410-683-2100, by e-mail at dr.kirschner@adoptionmakesfamily.org or use our online contact form.
Sources
"Adoptive Families Blog." The Benefits of Domestic Adoption, blog.lifetimeadoption.com/adoptivefamilies/the-benefits-of-domestic-adoption.

Adoptions, Inc. American. "Local Adoption Agencies."  Advantages of Local Adoption Agencies, www.americanadoptions.com/adopt/local_and_regional_adoption_agencies.

"How to Choose an Adoptive Family ." American Adoptions — America's Adoption Agency, www.americanadoptions.com/family_profile/choose_adoptive_family.

McNaughton, Jessie. "Family Connections, Inc. Adoption Blog." 4 Reasons Birth Mothers Should Use A Local Agency, www.adoptfamilyconnections.org/blog/4-reasons-birth-mothers-should-use-a-local-agency.

Stevens, Anita. "Family Connections, Inc. Adoption Blog." Why Use a Local Adoption Agency | Adoption New York, www.adoptfamilyconnections.org/blog/bid/293306/Why-Use-a-Local-Adoption-Agency-Adoption-New-York.