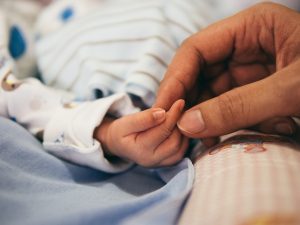 The decision to become adoptive parents is a beautiful one. Not only have you decided to grow your family, but you are also giving a child a chance at a better life. However, it can also be a stressful experience. Just like the addition of any child into a family, especially a first child, there is a lot to do to prepare both yourself and your home to welcome this baby into your life. What baby supplies do you need? How do you baby-proof your home? What do you do if the baby comes early? And so on.
In this article, we will do our best to outline the basics to help prepare future adoptive parents, like you, for your new child.
Ready to Become Adoptive Parents? Here's What You Need to Know to Prepare for a New Baby
Build Your Support Group
As the old saying goes, it takes a village. So, it is important to have your support group in place before the baby arrives. This can look different for different people, including parents, friends, family members, childcare specialists, and more. Who you choose to include in your support group is completely up to you. Just remember, you don't have to do this on your own. Every parent needs help from time to time.
"If you do not have a positive support system, you can see that through an adoption agency worker/counselor," says Dean Kirschner, Ph.D., LCSW-C.
Navigating What to Buy
Some adoptive parents prefer to prepare every last thing before they bring their baby home, while others prefer to wait. Prepare in whichever way is best for your family. But, as a general list, you will need the following items before the baby arrives.
Diapers and wipes.

Start out with a few packs of both newborn size and size 1 diapers. Buy from a few different brands to see what you like best.

Bottles.

Buy just a few 4 or 5 oz. bottles with slow-flow nipples to start. You can buy more later.

Baby clothes.

You can buy a few baby outfits for the first few days and stock up on more after you know the baby's size and gender. 

Blankets or swaddles.

Babies love to be swaddled, so you'll want to keep some cozy swaddling blankets on hand.

Diaper bag.

The right diaper bag can be a huge asset for any parent.

Crib or bassinet.

You will need somewhere for the baby to sleep. And it is recommended that the child sleep in the same room as the parents for a time, so make sure you have enough room.

Car Seat.

This purchase can require a lot of research to find something you like. So, you may not want to wait until the last minute for this purchase.
Attend Parenting Classes
Many adoption agencies require new adoptive parents to attend parenting classes to prepare themselves for their new child. However, even if your agency does not require training, parenting classes can be a tremendous help, especially for first-time parents. These classes cover everything from nutrition to swaddling techniques to how to baby-proof your home. It's like a crash course for how to care for an infant. 
Adoption Counseling
"It is so easy in the thralls of new parenthood to be completely obsessed with your new baby or child," says Dawn Davenport, Creating a Family. "It is also pretty common to be completely overwhelmed by the demands of new motherhood/fatherhood."
Counseling can be a powerful tool for new adoptive parents. 
Counseling is a great way to prepare yourself mentally for what it means to raise an adopted child.

Some adoptive parents suffer from what researchers have dubbed "post-adoption depression syndrome," or PADS. After months or years of anticipating parenthood, the excitement of the actual adoption can give way to a feeling of being "let down" or sadness in some parents. As with postpartum depression, it is important to speak with a trained professional.

Counseling is a great way to deal with any future issues that may arise as your child grows. Sometimes, utilizing a third party to facilitate difficult conversations helps allow parents and children to have meaningful conversations that they may otherwise not have.

With so much emphasis on your child (and rightly so), it's not uncommon to inadvertently neglect your spouse or partner. "No matter how great your marriage was before you had kids, you can't just leave it on autopilot now," says Holly Robinson,

Parents

. Counseling isn't just for couples struggling in their marriage. It can be a great way to help strengthen an already strong marriage, especially when going through a major change – like adopting a child.
Prepare for Open Adoption
If you are in touch with the birth parents, be ready for an ever-evolving relationship. As your child grows and changes, so too must your relationship with the adoptive parents.
"Be prepared that your relationship with your child's birth parents will evolve on both sides," says Maxine Walton, a social worker with Children's Home Society and Family Services. "It's your job as the adoptive parents to take care of the child not to take care of the child's birth parents."
Have Questions About Preparing to Become Adoptive Parents?
Adoption Makes Family
is Here for You!
Adoption Makes Family is here to help! We are a non-profit (501-C3) licensed adoption agency based in Maryland. Our birth parent adoption counselors are available 24 hours a day, 7 days a week for your convenience. If you would like our advice or just need to talk, please give us a call at any time.
24-Hour Hotline 410-683-2100
If you have any questions, you can contact us by phone at 410-683-2100, by e-mail at dr.kirschner@adoptionmakesfamily.org or use our online contact form.