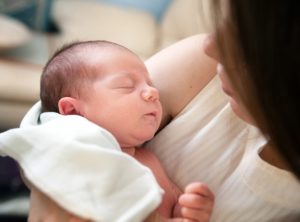 "Thinking about adopting a child? There's a lot to consider," writes Lisa Fields, WebMD. But don't worry. That's why we're here. The journey to adopt may seem daunting and surreal, but our primary goal is to help you through the process, making it more manageable. Our dedicated adoption professionals will help guide you through the process, step by step.
Step 1) Is Adoption the Right Choice?
Before going any further, ask yourself several questions:
Why do you want to adopt?

"The only really good reason to adopt is because you really want to parent a child," says pediatrician Sarah Springer, MD.
Are you ready for the responsibility?

Being a parent is a lifelong commitment.
Can you afford adoption?

Adoption fees can add up quickly. It is important to discuss your finances and ensure you are ready.
How long are you willing to wait?

Adopting an infant within the U.S. on average takes between 3 and 24 months, while adopting older children from foster care can take 2 to 12 months. However, there is no way to truly predict how long the process could take. "

I tell people it can be days, months or years," says Dean Kirschner,

Ph.D., LCSW-C.
Step 2) Contact
Adoption Makes Family
If you have decided you are ready, the adoption process begins with a telephone call to one of our staff who will advise you on the steps necessary. Adoption Makes Family will work with you every step of the way to help you realize your dream of a loving family.
Step 3) Home Study
Next, you will apply for a Home Study. The Home Study is an educational and self-evaluative process for the adoptive parents, as well as a way for the social worker to get to know you and your family.
"It involves things like a background check, a family history, a doctor's clearance, and a few interviews to make sure you're a good person," explains Collin Rainey. "And yes, there's also the in-home meeting."
Step 4) Matching and Placement
Creating an Adoption Profile
The adoption profile is what an adoptive parent submits to the agency delineating the birth mother situations for which they are willing to match. When creating your adoption profile, it is important to develop realistic expectations of what a young woman may have experienced in her life.
Creating a Birth Parent Book
"Your [birth parent book] is the most important marketing tool you have to connect with an expectant mother who is facing an unplanned pregnancy and considering adoption for her baby," says Russell Elkins, America Adopts. This book is about you and your family and is what will be shared with birth parents during the matching and placement phase. Click Here for some tips on creating a great birth parent book.
Meeting the Birth Parents
In many situations, birth parents choose to meet the adoptive family. Adoption Makes Family will help you through this delicate part of the process, and your adoption counselor will be present for this first meeting.
If there is enough time before the baby is born, you may have additional opportunities to meet with the birth family again.
The Birth
When the baby is born, the birth parents may invite you to come to the hospital to visit. Some birth mothers choose to spend some time with the baby, while others choose to begin their separation soon after birth. This is a birth mother's choice and your adoption counselor will be involved to help you and the birth mother gently through this process as well.
Any Questions?
Adoption Makes Family is here for you. We are a non-profit (501-C3) licensed adoption agency based in Maryland founded to meet the needs of birth parents and adoptive parents in a manner that is sensitive, compassionate, and personal. Our experienced professionals can help walk you through the adoption process and answer any questions you may have.
Call Us Now at (410) 683-2100
If you have any questions, you can contact us by phone at 410-683-2100, by e-mail at dr.kirschner@adoptionmakesfamily.org or use our online contact form.