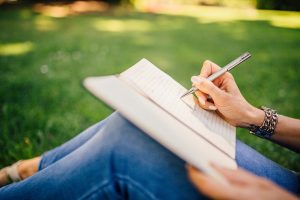 One of the most important things to consider when creating an adoption plan is where you see yourself in your child's future. Today, birth mothers and fathers have more opportunities for continued contact than ever before. "The confidentiality that once defined adoption is no longer the norm," says Eliza Newlin Carney, Adoptive Families. Now, birth parents are encouraged to stay as close to their birth child as they feel comfortable.  However, the degree of openness is completely up to you.
Creating an Adoption Plan: Choosing Your Level of Openness
Creating an adoption plan is an incredibly difficult decision for any parent. However, some comfort can be taken from the fact that adoption does not have to end your relationship with your child. Nowadays, open adoptions are becoming more and more prevalent.
In an

Open Adoption

, both parents and adoptive parents exchange identifying information about each other and have ongoing contact.

In a

Semi-Open Adoption

, most or all communications between the adoptive parents and birth parents are facilitated by an adoption agency to preserve identifying information. 

In a

Closed Adoption

, birth parents and adoptive parents do not meet and do not share any identifying information.
This is all outlined in your adoption plan. You will map out your adoption journey, from choosing the adoptive parents to determining the level of openness with which you are comfortable. 
Writing Letters to Your Birth Child
The most popular way for birth mothers to communicate with their child is still through letters. However, the process can be difficult for birth parents. What do you say? "It's a question first/birth mothers are faced with," writes Lorraine Dusky. Here are a few tips to get you started.
Speak from the Heart
"The adoptee will want first of all to know why she was given up for adoption, so tell that briefly but leave out gory details (if there are any)," says Dusky. Let your child know why you felt adoption was the best decision for their future. Say what you feel and be as open and honest as you feel is appropriate. 
Use Age-Appropriate Language
Remember to "communicate in language that is age appropriate for the child," says Dr. Dean Kirschner, Adoption Makes Family. Then, as your child grows, the language you use in your letters can grow right along with them.
Stay Positive
Use Positive Adoption Language, the preferred language that is used by Adoption Makes Family. This type of language is gentle and values all parties in the adoption process equally. Click Here to learn more about Positive Adoption Language.
Be Personal
Consider writing your letter by hand. This is a nice personal touch that adds a bit more caring and compassion to the exchange. 

Share some family history. Your son or daughter may like to know a little bit about where they come from.

Give your adopted child some information about yourself. Who are you? What do you do? How is your life?

You can also consider adding a picture of yourself.
Be Concise
"Don't write more than two pages–unless your handwriting is large and loose," says Dusky. "You want to welcome your child, not overwhelm."  
Need Help Writing to Your Birth Child?
Remember, you are not alone. Adoption Makes Family is here to help! We are a non-profit (501-C3) licensed adoption agency based in Maryland founded to meet the needs of birth parents and adoptive parents in a manner that is sensitive, compassionate, and personal. Our adoption counselors are available 24 hours a day, 7 days a week for your convenience. If you would like our advice or just need to talk, please give us a call at any time.
24-Hour Hotline 410-683-2100
If you have any questions about how to write a letter to your birth child, you can contact us by e-mail – dr.kirschner@adoptionmakesfamily.org – or use our online contact form.