About Our Maryland Adoption Agency
Adoption Makes Family is a Maryland adoption agency that matches unplanned pregnancies with loving and caring families looking to adopt. We are located just north of Baltimore, Maryland, but serve the entire state. Our goal is for all of our families to be happy and for the child to be raised in a loving environment. To do this, we walk you through all of the steps in the adoption process to answer any questions or concerns you may have along the way.
Adoption Counselors and Support
Our adoption counselors are available 24 hours a day, 7 days a week for your convenience. We know how difficult it can be for women going through an unplanned pregnancy and are here to help you with comfort and support. Our counselors are professionals that have experience in the field with helping families make the right decisions for them and their baby's lives. Balancing your options can be difficult and we will talk through all of them with you to see what works best in your personal situation. We can also answer any questions or concerns regarding an upcoming adoption. If you're an adoptive family and have questions, then please contact us…we're here for you. If you would like our advice, please give us a call at any time at 410-683-2100.
Unplanned Pregnancies
As a Maryland adoption agency, we support birthmothers in an unplanned pregnancy. We hear you out and will evaluate your situation to work with you to decide what's best for you. Our adoption plans are a vital step to the adoption process. These plans are in place to set up your child's bright future. All of the adoptions through Adoption Makes Family are in the hands of the birthmother. We take special care to ensure that you have all the support and resources you need to move forward.  All adoptions can either be closed, open, or partially-open as you would like. It's entirely up to you. From here, we'll match you with a caring adoptive family that you can meet if you would like.
If you are going through an unplanned pregnancy, click here for more information.
Adoptive Families
Adoption of a new child is exciting and can truly warm your heart. Adoption Makes Family is dedicated to connecting beautiful children in need of a home with a loving family. We work with couples of all races, genders, and sexual orientation. We just ask that you provide a loving and caring environment for the adopted child. All adoptive families are assigned a counselor to help them through the process and help them find a child that best matches them. Whether you understand the process or have never researched a thing, we are here to help you along and show you the way along your very own adoption journey.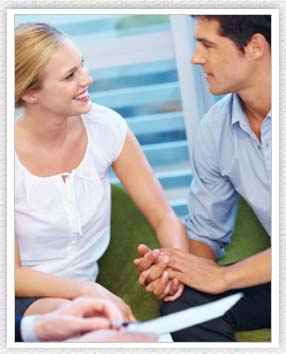 If you are looking to adopt a child, click here for more information.