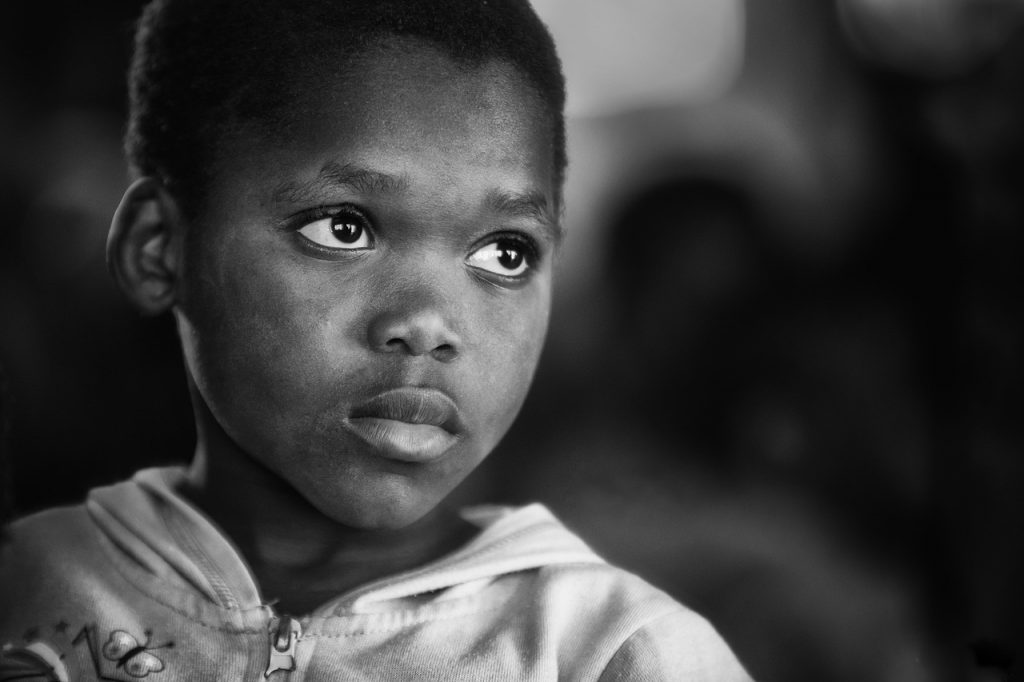 When considering adoption, there are several avenues to explore. Not only is there public, private, and independent adoption, but also newborn adoption, international adoption, and the adoption of older children out of foster care. The latter takes a special kind of individual and many unique considerations. "But like all children, they need permanent families," says Kate McKee Robertson, Adoptive Families magazine. "A place to call home, a place of safety and guidance today, a place to bring the grandkids for Christmas tomorrow."
What to Consider When Adopting an Older Child
"The faces of waiting children look much the same in every state," says McKee Robertson. "They are not infants or toddlers. They are six and 10 and 12. They are children with difficult histories. They are not blank slates. Some have emotional problems and learning disabilities and even serious health concerns."
There is a lot to consider when adopting an older child, but like all children they DESERVE a family. Here is what you should know.
Recalculating Expectations
Growing up, everyone envisions what parenthood will be like. The joy of holding your newborn child. The nervous anticipation as she takes her first steps. The proud moment when he says his first words. However, parents adopting older children have to quickly learn to recalculate their expectations of parenthood. And this is not to say that one path to parenthood is better than another, but they are different.
"Parents of older adopted children have their own set of firsts," says McKee Robertson. "The first time my son, Derek, stopped calling me 'Miss Kate' and called me Mom. And how he liked the sound of it, and for the next few days liberally sprinkled every sentence with it. Or the first time my daughter, Arielle, blurted out "I love you" as she ran off to catch the school bus."
Bonding
"It takes a long time for the older adoptive child to make you his parents, your home his home. And it takes time, too, for you to make him 'your' child," writes Candace Wheeler. "Often adoptive parents expect too much too soon, both of themselves and of the child."
Adopting an older child is different than adopting a newborn, especially when it comes to forming a family bond. "The child needs to adjust to a whole new life," says Dee Paddock, Rainbow Kids. And this takes time – days, weeks, and even months.
"Those first few days were a bit uncomfortable for us all," says McKee Robertson, who adopted an eight and 10-year-old brother and sister. "The process of becoming a true family unfolded in the months to come."
You may want to take time off from work to be with your child, help them adjust, and form a bond. It is also a good idea to keep things small for a while, gradually introducing new friends and family members as time goes on.
"You may have to severely curtail your social life and normal activities, for the sake of your child," says Paddock.
Institutional Behavior
Depending on how long your child has been in foster care, they may have developed "at least some institutional behaviors," says Paddock. "They may hoard food – my daughter did, keeping stale food stashed away in her bedroom. [At first] my daughter always asked me if she could go to the bathroom, every time she had to go. My son did the same." There may also be some degree of psychological "baggage."
"Adoptive parents need to be cognizant of the challenges and incorporate those awarenesses in the expectations," says Dean Kirschner, Ph.D., LCSW-C. As new parents, it is important to be patient as your child adjusts to their new life.
Advocating
Some older adopted children find themselves behind academically – "usually 2-3 years," says Paddock. "Most school systems will want to stick them in the appropriate class by age, regardless of their true academic level." It is up to you as a parent to access the needs of your child and advocate for those needs.
It is Okay to Ask for Help
"Parents are often ashamed to let others know that they might be having trouble in a family arrangement that they wanted so badly," write Judy and Sara Myerson, Adoptive Families. It is absolutely nothing to be ashamed of to reach out for help. At some point in everyone's life, they need a helping hand, some encouraging words, or guidance. And parenthood is no different.
Just Remember…EVERY Child DESERVES a Family
"There will be moments when you'll wonder how you got into this, and moments when you'll wonder why you waited so long," says Wheeler. "And in between there will be challenges, victories, a few losses, and lots of satisfaction."
Do You Have Adoption Questions or Need Someone to Talk To?
Adoption Makes Family is here to help! We are a non-profit (501-C3) licensed adoption agency based in Maryland. Our adoption counselors are available 24 hours a day, 7 days a week for your convenience. If you would like our advice or just need to talk, please give us a call at any time.
24-Hour Hotline 410-683-2100
Adoption Makes Family was founded to meet the needs of birth parents and adoptive parents in a manner that is sensitive, compassionate, and personal.
If you have any questions, you can contact us by phone at 410-683-2100, by e-mail at dr.kirschner@adoptionmakesfamily.org or use our online contact form.
Sources
McKee Robertson, Kate. "Adopting Older Children." Parents, 6 Dec. 2017,

www.parents.com/parenting/adoption/stories/adopting-older-children/

.

Paddock, Dee. "Ten Things to Think of When Adopting An Older Child." RainbowKids.com,

www.rainbowkids.com/adoption-stories/ten-things-to-think-of-when-adopting-an-older-child-1916

.

Wheeler, Candace. "Adopting an Older Child." Michigan Adoption Resource Exchange, mare.org/For-Families/New-to-Adoption/Adopting-an-Older-Child.